The bathroom may not always at the top of your list when you think of a remodel, but the fact is, a nice kitchen or bathroom can increase the value of your home more easily than any other room. One of the most important elements in your bathroom you should consider remodeling is the vanity.
Redesigning your bathroom vanity
The vanity is not always present in a bathroom, but it should be as it is an important element functionally and esthetically. If you don't have one, you should work it in somehow. If you have one, you may want to consider upgrading it by putting in a stone countertop.
Stone vanity tops elevates the look of any bathroom, even if it is just a little one. It is important that your vanity tops tie in the overall design of the bathroom, yet stand out as the center of attention. You can get a pre-made vanity at a lower cost, but you will not have the same flexibility as you would have with a custom countertop. This is especially true if the space is small or irregularly shaped.
Whether you have a custom bathroom counter made or buy a pre-made one, the most important thing is to choose the right top for it. You have quite a few choices in this respect.
However, before you choose a stone for your bathroom counter or vanity, there are some things you need to consider.
Questions to ask before you remodel
The first thing you need to consider is the moisture your stone tops will be subjected to on a regular basis. All natural stones are porous, so moisture and humidity is not good for it. Sealing can help immeasurably, and reasonable care can keep it in pristine condition for many years. It is worthy to note that quartz stone is not a naturally formed stone, and is not porous.
Your initial reaction may be to choose one based on its looks, but you should also consider function. What will you use the bathroom for on a daily basis? Is it a powder room, the bathroom everyone in the house uses, or the master bathroom? This is an important consideration, because the everybody bathroom gets hit pretty hard, while the powder room gets the least use. Frequently used bathrooms have countertops hold a quantity of cosmetics and toiletries, and play host to hot irons and blowdryers on a regular basis.
On the other hand, if you are planning a remodel because you are planning to sell it, you may also need to consider what stones are currently popular among homebuyers. You have to choose a stone that is affordable but still works well and looks good. The good news is, all stone countertops score brownie points when valuing your home.
You also need to consider the kind of sink and fixtures that will go with the overall look of your bathroom. Again, it will depend on your lifestyle and purpose of the remodel.
Stone options
You are in the enviable position of having a breadth of choices from our catalogue of natural and quartz stones. You just need to choose the right one. Here we give you a snapshot of the pros and cons of each type of the most popular stone choices.
Pros and cons of marble
As a dimension stone, marble is extremely suitable because it is both functional and decorative. You can elevate the look and feel of the home by using it for bathroom vanities and countertops. It is extremely smooth and naturally cool, so it is the ideal stone for warm climates.
Pros
• Durable enough to survive reasonable use unscathed
• Available in highly polished or matte finish
• Elegant and beautiful in any setting
Cons
• Costs can be prohibitive; standard price ranges are from $125 to $150 per square foot
• It is porous, so it stains and etches quite easily
• Resealing is necessary to address its porosity
Pros and cons of limestone
Architects and interior designers favor the use of limestone as decorative veneers and trims as well as structural applications, such as bathroom counter and vanity tops. It has a velvety feel and soapy look to it, similar to soapstone, and shares a color palette with travertine, which is why is so popular with homeowners as well. You will often be able to identify seashells and fossils embedded in the stone. Because it is a natural stone, no two slabs or tiles will look exactly alike.
Pros
• More affordable than granite, marble, or quartz stones, ranging from $6 to $17 per square foot
• Versatile in size, color and design
• Easily molded and cut to fit custom spaces
• Some types are as durable as granite
Cons
• Most types are porous and relatively soft
• Stains and scratches easily unless it is sealed
• Highly reactive to acids and the chemicals in cosmetics and toiletries
• Requires more maintenance than granite
• Hot irons and blow dryers may put scorch marks on the surface
Pros and cons of travertine
Travertine is appropriate for both indoor and outdoor use. In history, it was extremely popular with the ancient Greeks and Romans for temples, aqueducts, amphitheaters, stairs, steps, and the famous baths. The Colosseum, for example, is a made mostly of travertine.
It is becoming increasingly popular today for many homeowners for bathroom vanities. Its similarity to marble elevates the room to a level of elegance without the price tag.
Pros
• Cost-effective, price ranging from $2 to $4 a square foot for commercial-grade tiles
• Available in a wide range of colors, from white to reddish-brown
• Available in brushed, tumbled, matte, or polished finish
• Esthetically pleasing, with a smooth and rich, creamy look
• Highly durable
• Versatile in style, from formal upscale to warm country home
• Low maintenance
Cons
• Reacts easily to acids, such as that found in many hair and beauty products
• Highly porous
• Requires regular sealing
Pros and cons of granite
Granite is very popular for use in the home in a variety of ways, especially as bathroom vanities and countertops. It is a type of rock referred to as "igneous," which means "of rock." This is because granite is formed from high pressure and temperature over millions of years from the cooling magma trapped beneath the earth's crust. Because of the way it formed, granite is very durable, and each slab is unique.
Pros
• Available in a wide variety of unique colors and patterns
• Durable
• Scratch-resistant
• Stain resistant
• Heatproof
• Low maintenance
Cons
• Middle-priced, the costs of a standard installation ranging from $45 to $100 per square foot, depending on the pattern, thickness, and style of the slab and installation
• Requires regular resealing
Pros and cons of quartz
Quartz surfaces are engineered slabs, composed primarily of quartz dust and crystals, some type of polymer resin, and any pigment you can imagine. In appearance, it can simulate the look of granite, marble, travertine, and other dimension stones, so you won't even know it isn't a natural stone. Quartz surfaces are man made products, and commercially available under brand names such as Zodiaq, Silestone, Cambria, and Caesarstone.
Pros
• More durable than granite
• Non-porous; does not require sealing
• Scratch-proof
• Stain-resistant
• Wide range of readily available colors and patterns
• Available as a pre-made vanity tops
• Low maintenance
Cons
• Typically more expensive than granite or marble, ranging from $60 to $100 per square foot for a standard slab
• Highly abrasive or strong chemicals can abrade and dull the surface
• The color of dark stones can fade under direct sunlight
• Highly polished finishes easily show fingerprints and smudges
TESTIMONIAL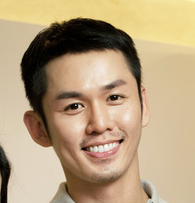 I didn't get it, but when I got other estimates, it turns out MKO Granite already gave me the lowest bid.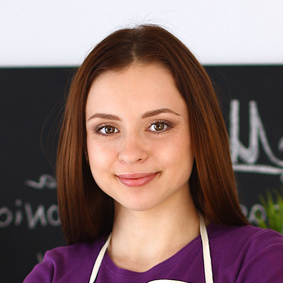 It came right in on budget. I am very happy with the results and would recommend MKO Granite to anyone, anytime.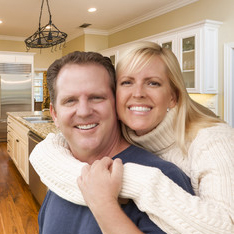 My husband and I really appreciated the staff from MKO Granite in helping us choose the right stone for our fireplace.
OPENING HOURS
| | |
| --- | --- |
| Monday – Firday | 8:00 – 5:00 |
| Saturday | 10:00 – 2:00 |
| Sunday | Closed |
(410) 655-6760
OFFICE LOCATION
OUR VALUES
GET A FREE QUOTE
MKO Granite will provide all customers with a FREE estimate at NO Obligation whatsoever.