All homes have at least one table, and in a majority of cases, you have at least one in every room, and most probably outside as well. Any solid material is good for a tabletop when it comes to functionality, but function is just one part of the equation. When your table is the center of attention, such as in the dining room, living room, or patio, you want it to pop. Putting high quality stone as your table top or a solid stone table will get you that.
The benefits of a stone table
A stone table, no matter what type of stone you choose, will draw the eye. You can elevate the air of elegance and luxury in your home by simply putting it in the right places. The benefits of a stone table include:
• Durability
• Rustproof
• Temperature tolerant
• Low maintenance
• Weather-proof (when sealed)
• Keeps its integrity; will not bow or warp under the elements
• Wide variety of colors, patterns, textures, and styles compatible for any home design and style
Things to consider when choosing stone
Stone tables are appropriate for both indoor and outdoor use. However, not all stones are created equal. They all have their pros and cons, which makes one stone more suitable for a particular purpose or environment than others are. Here are some things to consider when choosing the stone for your table.
Location and purpose
One of the first considerations when choosing a stone is where you plan to put the table. Natural stone is durable, sure, but they are also porous, some more than others.
Porosity can be a problem if the stone is not sealed. Water and other liquids can permeate through these pores and damage the stone over time. If you plan to put your table in the garden or patio, you might want to consider quartz stone, which is non-porous and does not need sealing, and impervious to weathering, such as granite.
On the other hand, if you intend to use it as a dining table or center table, your focus is on how it matches the overall design of your home. Esthetics is the key to choosing the right stone, in which case, any of the stones we have on offer would do very well.
Using stone tops for the kitchen and bathroom presents a different set of challenges. Humidity, moisture, heat, and heavy use all play a part. In general:
• Granite works very well in any situation or purpose
• Marble is good for dining tables, center tables, and side tables
• Quartz also works very well in any situation or purpose, but dark quartz is not recommended for outside use because the color tends to fade under direct sunlight
• Limestone and Travertine are not particularly suitable for tables because of their relative softness and high porosity
Lifestyle
Stone tables typically need regular maintenance if they are subjected to heavy use. If you live alone, and do not entertain much, then you can choose stones that require some TLC. However, if you have small children and/or entertain often, then you should choose stone surfaces that require little or no maintenance.
Sense of style
On the other hand, you also need to consult your own preferences in the look you want to have. If you absolutely love the look and texture of travertine, then you can work around its limitations. If you prefer a minimalist look, then pure white or pure black (which is rare in natural stones) quartz stone may be your best choice. In general, darker stones tend to make small rooms look smaller, however, so you may also want to consider that when choosing your table stone.
Finish
The final look and function of a stone table can change significantly, depending on the finish. You can work around the tendency of marble to scratch or stain by having a honed finish. A matte finish on quartz stone can prevent fingerprints and smudges from adhering to the surface. Travertine is especially versatile when it comes to finishes, which includes tumbled, polished, honed, and brushed.
Price
Finally, you may also need to consider how much it will cost you to buy and install a particular stone. We can provide you with an FREE ESTIMATE for any stone you prefer before you commit to anything. To give you an idea, a stone table can cost between $100 to $300 per square foot, including installation.
Table top dimensions
Standard table shapes are rectangle, square, round, and rounded oval. Of course, you can choose the sizes you want, but standard sizes are:
• 24″' x 24″ square (seats 2)
• 30″ x 24″ rectangle (seats 2)
• 24″ round (seats up to 4)
• 24″ x 48″ rectangle (seats 4)
• 30″ round (seats up to 4)
• 30″ x 30″ square (seats 4)
• 30″ x 42″ rectangle (seats 4)
• 36″ round (seats up to 4)
• 36″ x 36″ square (seats 4)
• 42″ round (seats up to 5)
• 48″ round (seats up to 6)
• 54″ round (seats up to 7)
• 60″ round (seats up to 8)
• 30″ x 72″ rectangle (seats up to 8)
That said, stone tables are heavy, so the larger the top, the larger and heavier your base. You may want to consider this when selecting the size of your table.
Granite and marble typically come in 2 cm and 3 cm thicknesses, and weigh about 13 lb and 20 lb per square foot, respectively. A 48″ c 48″ table with a 3-cm thick granite top, for example, will weigh about 320 lb. Going for 2 cm thick slabs can considerably lighten the weight without sacrificing the look and function of your table.
Table height
Table height determines the level of comfort and convenience of the user. In the case of a dining ttable, the height will depend on the height of the chair. The standard height for a dining table is 30″ if chair has a a seat that is 18″ off the floor. If the table is a bar or counter, the height presumes someone standing or using a bar stool. The standard height for a counter is 36″, while a bar is 41″ to 42″ high. Standard bathroom counters are at 34″ to 35″ high, while patio and coffee tables tend to be lower at 18″ to 20″ high.
However, when it comes to stone tables, you have to consider that the higher the table, the higher the center of gravity. This means that the table is more likely to tip over. For tables with a base of 22″, do not go higher than 36″. You can get around this by providing more support.
Table base style
Stone tables tend to be heavier than wooden or metal tables, so you need to choose the right table base style to support your table top. As a rule of thumb, the larger the table, the more support you need, so a pedestal table base style may work for a 24″ x 24″ round table, but not so well with 36″ x 36″ diameter table.
In general, you want a metal base, preferably cast iron in the vintage style, which has multiple points of support. Vintage style table bases have a cast iron column and bottom, which not only makes it sturdy, it provides a counterweight to the table top. You can choose a pedestal type base for small round tables up to 36″ in diameter, or multiple columns for larger and non-round tables.
Number of columns
The columns provide the support for your table, so the heavier the table, the more columns you will need. A center column will not do the job for larger tables, so you may need to add multiple column to support it. Alternatively, you can have several table bases at key points of the table top.
However, the number of columns is not the only consideration. Column placement is also a key factor in distributing the weight of the table. We recommend center turned legs placed equidistant from each other and supported with a brace on the top and bottom of the table base.
Attachment of the stone
The best way to attach a stone top to a table base is to use a sub-top. This is a piece of fiberboard or plywood (¾" to 1″ thick) which may be smaller than the stone, and glued directly to its underside using epoxy. This will allow you to securely screw the table base to the stone without actually screwing into the stone. Aside from risking cracking the stone, screwing the base directly to the stone does not ensure a secure attachment. A sub-top also makes it easier to separate the table base from the stone for safer transport, for instance.
Marble vs Granite
The most popular stones for tables are marble and granite, but which is better? As it turns out, they are both good choices, depending on the kind of table you have. Granite is ideal for tables that see a lot of action, such as kitchen islands and countertops, bathroom vanities, and outdoor furniture. Marble shines as the top of decorative tables, such as side tables, coffee tables, bars, and dining tables. However, the distinction between the two is rather blurred, so it all boils down to the details.
Pros and cons of marble
Marble is beautiful in any setting, and its elegance is highlighted when it is used as a table top. However, marble is softer and more porous than granite, so it tends to scratch and stain more easily. It is also high reactive to acids, so it may not be the most low maintenance of dining tables. In terms of esthetics, however, it is an excellent choice if you don't mind the extra TLC.
Pros and cons of granite
Granite, on the other hand, is equally beautiful and unique as marble, albeit in a different way. Its biggest advantage is it happens to be extremely durable. It is scratch proof and heat proof, which is why it works for almost any type of table. It is less porous than marble, and when it is properly sealed, it is stain-resistant. It also tends to be less expensive than marble, and requires less maintenance.
TESTIMONIAL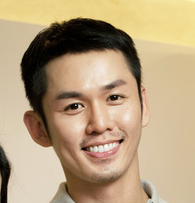 I didn't get it, but when I got other estimates, it turns out MKO Granite already gave me the lowest bid.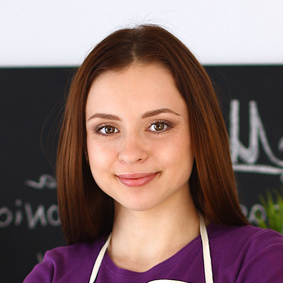 It came right in on budget. I am very happy with the results and would recommend MKO Granite to anyone, anytime.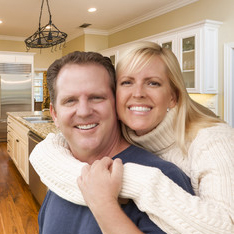 My husband and I really appreciated the staff from MKO Granite in helping us choose the right stone for our fireplace.
OPENING HOURS
| | |
| --- | --- |
| Monday – Firday | 8:00 – 5:00 |
| Saturday | 10:00 – 2:00 |
| Sunday | Closed |
(410) 655-6760
OFFICE LOCATION
OUR VALUES
GET A FREE QUOTE
MKO Granite will provide all customers with a FREE estimate at NO Obligation whatsoever.