Travertine
Travertine is sometimes called onyx marble as well as Egyptian alabaster, Mexican onyx, or Oriental alabaster, depending on the color, but they are all the same type of stone. Travertine is a sedimentary rock, a type of limestone formed from calcium carbonate precipitates in mineral springs, particularly hot springs, or limestone caves.
Travertine forms under conditions of high enough temperatures to keep out macrophytes and bryophytes, and other heat-hating microbes. Tufa, which also forms from calcite deposits but forms at lower temperatures, are colonized by these aquatic plants and bacteria, which makes it softer and more porous than travertine.
However, travertine is still porous, which is a distinctive feature of the stone. It is not as durable as granite, or even marble, and it is very popular as a building material.
What it can be used for
Travertine is appropriate for both indoor and outdoor use. In history, it was extremely popular with the ancient Greeks and Romans for temples, aqueducts, amphitheaters, stairs, steps, and the famous baths. The Colosseum, for example, is a made mostly of travertine.
Travertine was also used for monuments and sculptures. To this day, it is still used for many applications in the US. These include:
• Floors
• Walls
• Stair treads
• Bathrooms
• Kitchen countertops
• Backsplashes
• Driveways
• Fireplace surrounds
• Pool decks
• Sinks
• Patios
• Walkways
Color options
The look of travertine is very versatile; it can look like marble or onyx, depending on the color and the finish Honed travertine has a flat matte while tumbled or brushed travertine takes on an antique look.
A distinctive feature of travertine is the concentric or fibrous patterns of its formation. The most common colors are white, beige, ivory, cream, tan, and warm earth colors. You can find some varieties in shades of gold, dark brown, and red.
Choosing the right travertine for your remodel also involves the grade, which depends on the number of holes. As a rule, travertine with fewer holes are higher quality. Grade A or premium grade travertine pavers have almost no holes. If the stone has the look of a sponge, this is commercial quality travertine. This usually tends to be less durable, but it is more cost-effective. Builders fill these holes to make the stone more durable.
Why install it in your home
Using travertine for your floors and walls can add considerable interest and value in your home. I comes in a wide variety of styles and colors, unlike other natural stones that tend to be pretty limited. Floor tiles, in particular comes in a great range of colors from white to reddish-brown. You can create some kickass bold color patterns by combining different colored travertine tiles. It can make any home look elegant and unique, inside and out.
Another good thing about travertine is they are easy to install and fix. You can cut and shaped much more easily than other stones. You can also find a matching tile to replace a broken one more quickly than marble or granite.
Finally, travertine is good way to "go green." Travertine is a natural stone, and has a lower carbon footprint than manufactured alternatives such as porcelain or ceramic tiles.
How to maintain it
Travertine is soft and porous, so when we install it in your home, we seal it thoroughly. However, you need to test it regularly to see if the seal is intact. Do the water drop test by simply dropping a few drops of water on the surface, and see if it spreads or beads. If it beads, the seal is good. If it spreads, it is time to reseal it.
If you have stubborn or deep stains, you can use a poultice of baking soda and water to re-absorb it through the open pores. Leave it on until it dries under plastic wrap, and scrape it off with a flat plastic palette. If that doesn't work, you can use an alkaline cleaner designed for stone surfaces.
It is important not to use a wet mop to clean travertine tile floors, and use door mats and carpet runners where you get heavy foot traffic to protect it from scuffs and scratches.
If you have serious damage or staining on your travertine surfaces, you may want to consult a professional restoration company to help you out.
Preventing damage
The best way to prevent damage to your travertine surface is to remember that it is soft and porous, and it can etch, scratch, and stain.
Do not place anything heavy or with high impact on it that may crack or chip it. Even if the seal is intact, you should wipe up spills at once, especially wine, soda, ketchup, and tomato sauce. Use warm water and a mild detergent with no bleach, ammonia, or other strong chemicals to wipe down kitchen countertops.
Installation and pricing
Travertine comes in a wide range of shapes and sizes, from as small as 1″ x 1″ squares for a mosaic pattern to big slabs for a kitchen countertops. Travertine tiles from 12″ x 12″ to 18″ x 18″ are the most commonly available, however.
Travertine is quite affordable compared to marble, granite, or quartz stones. It can go from $2 to $4 a square foot for commercial-grade tiles, while Grade A tiles can cost from $5 to $25 per square foot, depending on the color and the number of imperfections of the stone. Mosaic tiles tend to be specialty tiles, and can range from $4 to $30 a square foot.
Aside from the cost of the stone itself, there is also the installation to consider. You can expect to pay from $6 to $13 per square foot for basic travertine floor tiles, which translates to about $600 to $1,300 for a 10′ x 10′ space.
Technically, you can simply purchase the stone and install it yourself, but it may be more work than you bargain for, especially if you are installing a countertop or bathroom tiles. We can make it easier, and cheaper in the long run, on you, and you should remember that the stones carry the manufacturer's warranty if it is installed by an accredited company.
TESTIMONIAL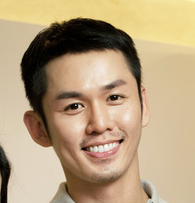 I didn't get it, but when I got other estimates, it turns out MKO Granite already gave me the lowest bid.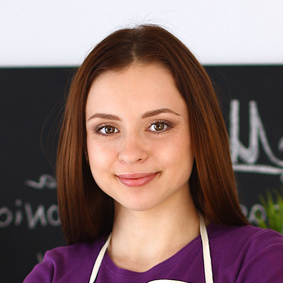 It came right in on budget. I am very happy with the results and would recommend MKO Granite to anyone, anytime.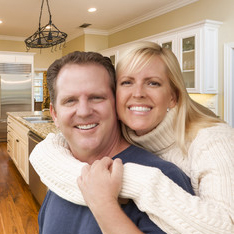 My husband and I really appreciated the staff from MKO Granite in helping us choose the right stone for our fireplace.
OPENING HOURS
| | |
| --- | --- |
| Monday – Firday | 8:00 – 5:00 |
| Saturday | 10:00 – 2:00 |
| Sunday | Closed |
(410) 655-6760
OFFICE LOCATION
OUR VALUES
GET A FREE QUOTE
MKO Granite will provide all customers with a FREE estimate at NO Obligation whatsoever.